Here's the latest goings on with Hockey Talk Radio News…
Meet Some Of Our New Hockey Podcasters!
Up front, I can't thank enough those show hosts who began with us just a couple of months ago.  Without them, there wouldn't be a Hockey Talk Radio.  I say that because I don't want my highlighting new shows to lessen all I owe to our many charter members.
With that, I hope listeners have enjoyed Michael McCarthy's new podcast aimed at helping goaltenders and those who work with them.  A long time hockey coach myself, I truly appreciate what Mike has already shared in his "In The Crease" show.  Listen often here, and I'm sure you'll catch him during drive-time and midday.
I'm further psyched to have four more new shows on the drawing board.  Two are still readying behind the scenes, and hoping to be ready for our next round of announcements.  Two other shows are ready to join us within a few days of this writing…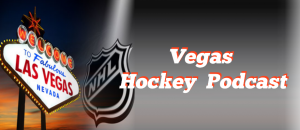 If you haven't guessed from seeing their logo on our home page slider, the "Vegas Hockey Podcast" was inspired by the exciting promise of a new expansion NHL team calling Las Vegas, Nevada home.  Mark Warner and Christopher Lizza will be manning the microphones on this one, joined often by celebrity interviewees.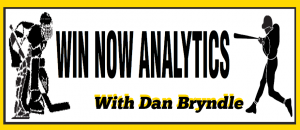 Also new to our slider is the logo for the "Win Now Analytics" series.  In this one, Kevin Thurston interviews the Win Now founder, Dan Bryndle.  Dan has created a pretty unique program based on analyzing a team — or its opponents, but I dare not explain what he can do much better.
In closing for this week, I urge listeners to visit all our podcasters' pages, hopefully getting a chance to put a face with the voice.  Those hard working ladies and gentlemen would also like you to comment on their pages.
— Hockey Talk Radio Executive Producer, Dennis Chighisola
Be sure to return here often, for more updates and Hockey Talk Radio News.