Here's the latest goings on with Hockey Talk Radio…
BIG, BIG, BIG, BIG BIG Changes Coming…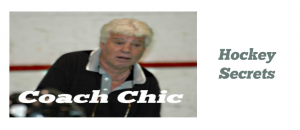 Okay, we all knew big-time changes were coming to Hockey Talk Radio — at some point; we just weren't sure when these would take place.
Well, our air-time service provider, Radionomy, threw yet another wrench into our station's workings over recent weeks.  Said yet another way, Radionomy has forced us to move Hockey Talk Radio sooner than planned.
Cutting to the chase here…  Hockey Talk Radio US is down now, and it may remain that way for a few days — a new station will be up shortly, but I don't want to make any promises there.
Where I do what to make two hard, fast promises…  1)  The resurrected station on Radionomy will be only temporary, and it will be pulled down as soon as it's no longer needed.  2)  A brand new station is going to be built in the background on another service — beginning within a few days. but it probably won't be unveiled to the public for about 2-weeks.
That new service is awesome, and it offers the chance for me to do a ton of new things that have been impossible on the Radionomy service.  Moreover, no countries will be blocked by the new service, which means that our friends from Canada, Sweden and a ton of other hockey playing nations will have access at all times.  So will all smartphones have access to apps (amen).
Again, please don't panic that Hockey Talk Radio might not be on the air for a day or so.
Also, please be sure to return here often, because I suspect I'll have a lot more to announce over coming days.
Thanks for your patience in this,
— Hockey Talk Radio US Executive Producer, Dennis Chighisola
*
Be sure to return here often, for more updates
and Hockey Talk Radio NEWS.