A Little About The Puck Drops Here Boys
Just two brothers sitting around talking about hockey.  It's what we do.
Whenever Howie and I got to together we were always talking about hockey so we thought why not record some of the things we were talking about and put them on the internet for others to listen to.  Well,  one thing led to another and now we are entering out 3rd season of The Puck Drops Here Podcast and having a great time!
Jon
Married
3 Children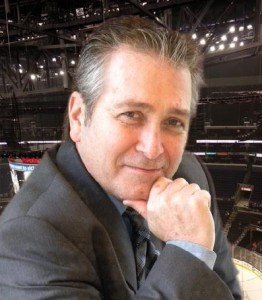 Born and raised in Southern California.  Married to his beautiful wife Martha and now live in the lovely state of Virginia.  Became obsessed with the game of hockey at a young age and have never stopped thinking about it.  The greatest game ever invented!
Howie and I grew up on playing Roller hockey pretty much all year round with all of our friends.  And it wasn't your conventional roller hockey.  We played in full gear with NHL rules!  We also coached Bantam hockey behind the same bench together.  When we were not playing hockey or watching hockey we were playing rod hockey or Strat-0-Matic hockey.  But hockey was always there in whatever we did.
Outside of Hockey Jon's other interests are hanging out with his family, history and playing video games.
Howie
Single
2 children
2 dogs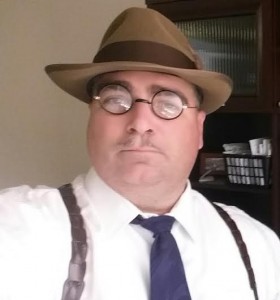 Born and raised in Southern California.  He had lived in Minnesota for 15 years and returned to California in 2007.  Although he was born in and currently lives in California he is a self-proclaimed Minnesotan and is seeking to return to the State of Hockey.
Growing up, Howie started playing hockey at about the age of 9.  He was immediately thrown into the net and never came out in his playing career.  Howie along with his brother Jon coached Bantam hockey in Costa Mesa, CA for one season before they both left the state.
Howie has two sons, Brenden (producer of The Puck Drops Here) and Declan.  Other than hockey, Howie's other interests are economics, politics and history.
Please address your thoughts or questions to The Puck Drops Here boys via a comment box below.