Hey, let's work together…
Up front, swapping links is good for our SEO, and swapping links with sites of similar interest is especially good for us.  That's just one of the reasons I'd like to trade the placement of a Hockey Talk Radio player on your site or blog with the placement of your site's logo and link on this page.
I honestly believe your visitors — if they're into hockey — will enjoy listening to Hockey Talk Radio, and I also sense that my convenient player will keep folks longer on your site, and perhaps have them coming back more often.  I can even see visitors staying to listen until a radio program ends before leaving your site or blog.  (From my side of things, there's no advantage for me to have visitors leave your site and come to mine; I'm doing well if more people just listen to my station, wherever that might be.)
As I often joke, placing the Hockey Talk Radio player on your site or blog is easy-peasy.  You pick the type of player you'd like to display, I provide you the code, and you paste code into your sites home page.  Save the page, click the Hockey Talk Radio graphic, and listen away.  (I've placed one of three sized graphics at the very bottom of this page, it's live, and you can listen just as your site's visitors might.)
Leave a message below, and I'll attempt to help you in any way I can.  Again, my aim would be for us to work together and have us both prosper.
— Dennis Chighisola – Executive Producer
Hockey Talk Radio
Let's Put Your Logo and Link Down Below
Wynner Sports  — Hockey Pro Shop
255 Rutherford Rd S   Unit # 102   Brampton, ON   L6W4N7
289-569-1783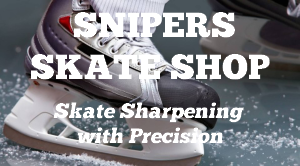 Snipers — Hockey Pro Shop
Stu Barnes East Agrena Complex in Downtown Spruce Grove, Alberta, Canada
780-217-4427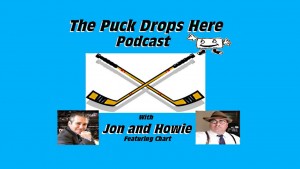 The Puck Drops Here Podcast – One of Hockey Talk Radio's most popular shows!
************************