Here's the latest goings on with Hockey Talk Radio…
Despite some air-time provider problems, things are still roaring for Hockey Talk Radio US…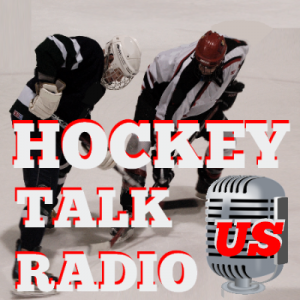 If you're not up on the legal problems our air-time provider has been experiencing, please quickly browse the previous NEWS entry: Hockey Talk Radio US News (5/11/16).
The shame of it all — or the shame of some things being in limbo — is that everything else here within Hockey Talk Radio US is absolutely flying…
Within the week, those who like the great hockey advice shared on Hockey Talk Radio US are going to really enjoy a new podcast providing us guidance when it comes to physical training.
I just received an inquiry about joining us from one of the top hockey skills advisors in Canada.  I've followed the guy for years, as have numerous other high level coaches.  So, I'm going to be psyched if we're able to make an announcement in this area within the next week or so.
Listeners should notice a new section on our slider, this having to do with Junior Hockey Podcasts.  Within a few days, the first show will air from the Phoenix Knights Junior organization, and I'm guessing it's just a matter of time before a number of other programs also come on board.  One thing Junior teams need to know, though…  In fairness to those who do join us, I'm going to only accept one team from any given league.  For sure, being with us should be a recruiting boost for any team that does get our kind of exposure, so it makes sense that Junior team reps should touch base with me as soon as possible.
I happen to love the two NHL fan based podcasts we currently have, and I'm planning on keeping them with us forever (they've been so faithful, and I appreciate such efforts).   With that, I am only going to accept one more such podcast program, bringing to just three shows that will ultimately own our late night hours.
As always, I promise to help anyone who might be interested in going on the air with Hockey Talk Radio US.
*
My understanding is that some countries that were previously blocked from hearing Hockey Talk Radio US broadcasts are now unblocked.  So, it's worth it to try the above link first.

If that link still doesn't work in your country, I'm supplying the alternative link (see to the right) that will allow anyone to hear our station. It's not as attractive as our usual player, but it works. Clicking on the nearby link will open in a new tab, but right-clicking and opening in a new window will give you close to the same experience as our normal link does.  I always resize that window and minimize it to keep it out of the way and playing for long stretches.
If there's one thing that hasn't been resolved yet, it might be an alternative to mobile apps. Mine still works with my Android, so I might have to hear from listeners from outside the United States to know what difficulties you're experiencing. With your feedback, I promise to chase down an alternative.
— Hockey Talk Radio US Executive Producer, Dennis Chighisola
*
Be sure to return here often, for more updates
and Hockey Talk Radio NEWS.