Getting to Know the Next Level Podcast and Tavis Piattoly
Tavis Piattoly, MS, RD, LDN is the Sports Dietitian and Nutrition Consultant for Tulane University's Athletic Department, Tulane Institute of Sports Medicine's NFL Players Association Brain and Body program, Fairchild Sports Performance in Houston, Traction Center for Sports Excellence, and Covington Orthopedics.  He was the Sports Dietitian for the New Orleans Saints from 2006-2013 and New Orleans Pelicans from 2008-2013.  He has been fortunate to have the opportunity to design the nutrition programs for boxing champions Bernard Hopkins and Roy Jones Jr. along with working with a long list of Olympic, NFL, MLB, and NBA athletes to various college and high school programs.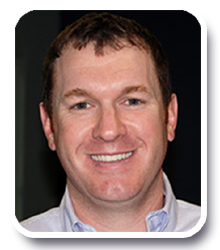 He is also the co-founder and Director of Sports Nutrition education for My Sports Dietitian, an online sports nutrition education company that helps athletes of all levels improve their eating habits to enhance performance, recovery, and health through the guidance of a Licensed Sports Dietitian.  He is also the co-founder of My Sports Dietitian University, an online Sports Nutrition Mentorship program for students interested in becoming more competent in the field of sports nutrition.
He is a 13 year veteran Sports Dietitian who also has worked with Dietary supplement companies on product formulation and education.  He is a regular presenter and lecturer at local, state, and national conferences and Universities on the topics of Dietary Supplement Use in Young Athletes, Dietary Supplement Safety for High School, College and Professional Athletes, and Sports Nutrition Principles for Athletes.
Piattoly graduated from Louisiana State University with a Master's of Science in Kinesiology and Bachelor of Science in Nutrition and Dietetics. He is a registered and licensed Dietitian.  He is a member of the Collegiate and Professional Sports Dietitians Association (CPSDA), International Society of Sports Nutrition (ISSN), and Sports, Cardiovascular, and Wellness Nutritionist (SCAN) groups.  He also serves as the Sports Dietitian for the Louisiana High School Athletic Association's Sports Medicine Advisory Board and recently joined the Advisory Board for Examine.com.
Tavis would love to hear from Next Level Podcast listeners, and he hopes you'll address questions and comments in the space below.