A Little About Shaun Goodsell and the Mental Edge Podcast
EXPERTS AGREE one's mental approach can separate the ordinary achiever from the exceptional one.  A positive mental approach is also strongly correlated with those individuals who derive a positive experience from their participation in athletic competition.  However, the skills required to achieve individual goals are often overlooked because the primary focus for development is concentrated more on physical attributes than mental approach.  Says, Shaun Goodsell of the Mental Edge, "Our mission is to increase personal achievement and elevate the experience of individuals through mentoring and the teaching of competencies necessary to achieve a positive experience, on and off the field of play. We believe personal satisfaction is fundamental to participation in sports … and in life."
*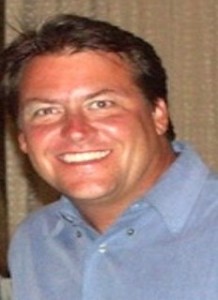 Shaun Goodsell has had a passion for working with and helping kids and adolescents for the better part of his life. He has been working with kids in adverse situations for twenty years and has seen many of them through the most horrific of situations. He grew up playing hockey and running cross-country for his local high school and has also run an amazing six marathons! With a Bachelor's Degree in Communications, a Master's Degree in Counseling Psychology and his undying love for athletics and young people, Shaun has combined his academic background, his innate love for working with kids and adolescents and finally, his passion for sports in general to create The Mental Edge. A company which not only guides athletes toward a higher ground in measures of performance, but also in their every day lives.
Shaun has worked with LPGA Golfers, National Championship Hockey Players, Professional Triathletes, State Champion Football and Hockey Players, as well as those athletes who simply want to make "the team." Every athlete deals with certain mental interferences and life impairments no matter what level they may be at competitively. There is no such thing as right and wrong, or, good and bad, in Shaun's mind. I do not look at life in these terms. As a Performance Coach, it is my challenge to help each individual athlete develop a new way of defining his/her performance – it is not about good or bad, but about looking at what factors go into a quality performance and what each athlete can do and/or change, individually, to experience just that. With Shaun's ability to teach and to inspire, along with his ability to communicate abstract ideas clearly, he is able to help each person he works with identify and look at ways they might be engaging in self-defeating patterns of thinking and/or acting, which results in an overall empowering experience for the individual, raising their level of mental toughness and overall self-esteem. Shaun also works extensively with coaches and parents of athletes in large groups, focusing on their integral roles in athletes' overall mental development and their lives in general. Each coach and parents leaves these presentations and workshops inspired and better equipped to manage athletes with aim, purpose and compassion.
Shaun resides in Elk River with his wife, Dawn, and their four children: Katlynn, Elisa, Matthew and Gracie. Shaun and Dawn enjoy exercising, golfing, movies, reading, and relaxing by the pool with their children. Their kids are actively involved in sports and keep them on the go between soccer fields, basketball courts, figure skating rinks, and dance performances!
Shaun continues to take on new clients of all ages and backgrounds. He has recently been working extensively with large associations and boards of directors in developing cultures of excellence and strong leadership among teams, coaches, parents, athletes, and in the overall associations themselves.
*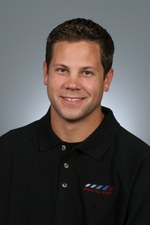 Justin Johnson often joins Shaun on goaltender oriented podcasts.  As for Justin, has been a hockey goaltender for over twenty years. He grew up playing in the Blaine Youth Hockey Association through High School where he set school records, participated in a State Consolation Championship, and was elected All-State Honorable Mention in 1999. After two years of competing at the junior level, Justin went on to play at the Division I level for four years with the University of Minnesota's Golden Gophers where he was a three-time winner of the Donald M. Clark Community Service Award, selected for the 2003 WCHA All-Tournament Team, and was a two-time National Champion in the years of 2002 and 2003. Throughout his career, Justin went through times of overwhelming disappointment to the breaking point of nearly quitting hockey altogether in the year 2000. In persevering through these difficult times in his life, Justin's greatest asset was his ability to lead by example – through hard work, a reconnection with, and the strong belief in his abilities and his strengths, he was able to get himself back on track athletically and in his every day life. I've always felt that my ability to lead through my passion for hard work and my love for competition has been what has kept me going.
Justin has a Bachelor's Degree in Psychology from the University of Minnesota and has recently published a book called, Game Day. Game Day is an interactive and completely customized preparation manual for hockey goaltenders. It is geared toward helping each individual define their personal physical and mental game day routine in order to be able to reach their optimal performance level on a consistent basis. Justin has taken his personal experience and combined it with his extensive academic research in psychology in order to create this literally groundbreaking manual, which will no doubt lead goaltenders to a higher level of mental toughness and self-esteem through this step-by-step preparation guide.
In addition to Game Day, Justin has contributed his expertise to numerous publications including the USA Hockey Goaltending Coaches Manual and Goalies' World Magazine.
Justin currently resides in Blaine, Minnesota and is entering his third year as the goaltending coach for St. Cloud State Men's program. During his tenure at St. Cloud he has coached Hobey Baker Finalist Bobby Goepfert, and NHL Draft Picks Jase Weslosky and Dan Dunn. Justin's on ice coaching experience also includes the University of Minnesota Women's hockey team and US National Development Camps.
Over the past three years Justin has developed an ability to work effectively with athletes of all ages and athletic goals. Because of Justin's highly competitive and elite athletic background and also his personal experiences overcoming adversity in his athletic career. His ability to combine a solid understanding of the demands of sports physically, psychologically and experientially gives him the edge in working with athletes of all ages and backgrounds.
Ask the Vegas Hockey Podcast guys a hockey question or make a comment down below. They'd love to hear from you.