A Little About The Win Now Analytics Series
We have THE PUBLIC's Kevin Thurston to thank for this series of interviews with Win Now Analytic's creator Dan Bryndle.
Kevin introduces his recent get-together with Dan as being inspired by their local Bills' and Sabres' seasons just getting underway,  these signalling a good time to turn their attentions to sports.   "We focus mostly on hockey with a little bit of football," Thurston says about the interview, "and how to be a hero to your grandson."
According to Bryndle, his Win Now program works for all sports.  It's beauty, according to Dan, is that his plan is not a team building analysis like that designed by Billy Beane of "Moneyball" fame, but instead takes a given team — with its coaches, players and staff, and uses that data to formulate a winning strategy.  His program can also take stats and video of a team's opponents and find the weak spot in their game.  Moreover, teams and administrators of all levels can benefit from Win Now Analytics, from the lowest youth sports teams to the highest pro level.
With all that, visitors are urged to listen in to this series as Dan explains even more about the Win Now Analytics program.
*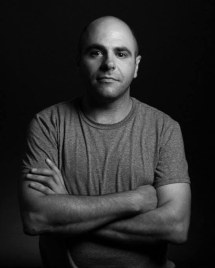 Kevin Thurston is one of the podcasters on dailypublic.com.  He has interviewed a wide variety of people ranging from the organizer of the Upstate New York Golden Gloves, to the Artistic Director of Just Buffalo Literary Center.  A chance conversation at the gym lead to the podcast with Daniel Bryndle. You can reach Kevin at [email protected]
*
*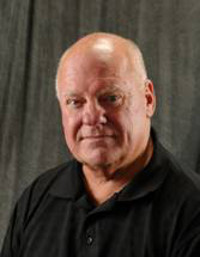 Daniel Bryndle, who currently resides in the Town of Williamsville, NY, started his trek through the world of sports playing hockey in Tonawanda.  He graduated from Cardinal O'Hara High School and went on to attend the University of Wisconsin at Superior on a hockey scholarship.  Dan received his undergraduate degree from that school, then went on to Western Connecticut State University, graduating with a Master's Degree in science of administration.
Bryndle is an author, marketing specialist and analytics advisor.  He's currently the business development manager for VPC Fiberglass in Medina, New York.  After working as a sales representative for Bauer Hockey, Dan wrote and published a book, "A Fly on the Wall in the NHL."  Dan has also served as vice president of the Radiology Association of WNY, he was sales manager for Magic Software Company and he headed regional sales for Puma.  For several years, Dan also worked in sales and as a professional fitter for Bauer Canadian Skate.
Dan Bryndle founded his Win Now Analytics company with the idea that all teams want to win, and they can do this more often by using his unique 20-80 theory.
Ask Dan Bryndle a question about his Win Now Analytics program or make a comment down below.  He'd love to hear from you.