A Little About Jeremy Weiss and Weiss Tech Sound Bytes
Weiss Tech Sound Bytes provides tips and advice for hockey players and coaches.  The episodes are short in duration, and contain actionable information that you can put to use immediately.
*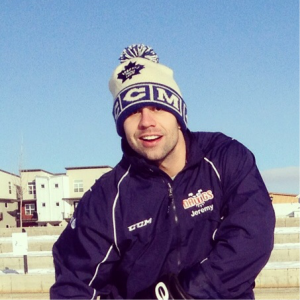 Jeremy Weiss owns and operates Weiss Tech Hockey, a drills and skills blog designed to help players and coaches to improve their game.  The blog started out as a small project to help local coaches in the Salt Lake area, but has grown into a world-wide endeavor.  Most of Jeremy's work happens in cyber space via Live Webinars, Hockey Development Magazine (a digital publication for iOS and Android devices), the blog, and Weiss Tech Sound Bytes.  He also does live engagements on occasion.  Jeremy was recently invited to speak on Innovative Coaching Methods at the IIHF International Coaching Symposium at the World Championships in Belarus.
If you'd like to ask Jeremy Weiss a question, or make a comment, please use the space below.