Mike McCarthy and his In The Crease Show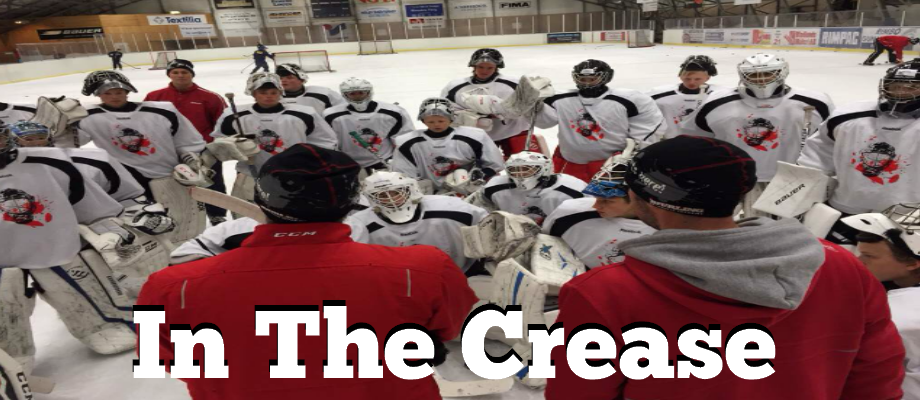 Michael McCarthy began playing at age four, and went straight into the net where he remained for 23 years.   Mike played in leagues around the Boston, MA-area such as high school, university, junior, and semi-professional and minor leagues.
Since making the transition into coaching, he continues to work with players of all ages and skill levels.
Michael is currently based in Sweden, where he continues to focus on goaltending, while at the same time being active as a head coach.  His primary focus at the moment is with teams of elite players, ages 16-20, but he also constantly works with professional level players.
Mike has had players graduate on to the NHL, AHL, NCAA, Canadian major junior leagues (like the OHL), and European professional leagues such as SHL (Sweden), KHL (Russia), NLA (Switzerland), as well as many other high levels.
Mike is currently working within one Swedish club, where he acts as head coach for two teams, assistant head coach for two more, and head goaltending coach.  In addition to those responsibilities, he works for two separate goaltending camps, an international hockey school,  and he acts as an outside consultant and scout for several programs.
Michael McCarthy holds a firm belief in loving the game and playing hard, and he most values intelligence, heart, and guts in a player.
With that, you're going to love the sample podcast down below, and tuning regularly to hear him on Hockey Talk Radio.
Click Here to learn more about Michael McCarthy and his In The Crease Show.
Listen to a sample show segment by our featured host/s…
Each week we'll highlight a different Hockey Talk Radio show. Listeners also get to tell us which shows they like best! So comment often on their profile page, and we'll see that as a vote. Also, give us your impressions on the Listener Feedback page.