Occasional contributor…
A Little About Your 4th Line Podcast Hosts
Coming from Calgary, AB and Nanaimo, BC, Carl and Joel provide their own unique and fun view of hockey.  Every week the guys share their thoughts on the news of the week, have a variety of guests from the world of hockey and spend some time in segments like Kangaroo Court, The Rant Shack and The Hot Seat. So, tune in every week to hear the latest from the guys and their guests, and get a view on the game you can't find anywhere else.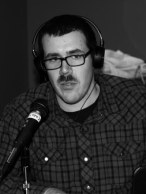 Carl – 4th Line Podcast
Location: Calgary, AB
Facial Hair: Mustache
Favorite Team: Colorado Avalanche
Favorite Smoked Meat: Brisket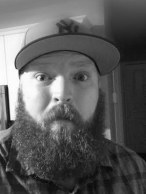 Joel – 4th Line Podcast
Location: Nanaimo, BC
Facial Hair: Beard
Favorite Team: Toronto Maple Leafs
Favorite Smoked Meat: Ribs
Ask the 4th Line Podcast boys a hockey question or make a comment down below.  They'd love to hear from you.