Occasional contributor…
A Brief Message From Jack Mullet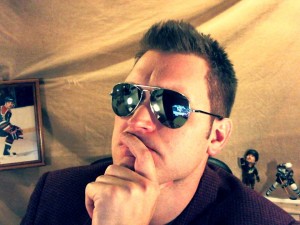 The Jack Mullet Hockey Show was created in 2012. I was tired of some of the dry hockey news from various sources and thought it was time to try hockey talk myself. I try to keep things light and entertaining.
The more I do my show, the more I realize I don't know about hockey. There isn't a magic formula that explains hockey. It is a multitude of skills and abilities that make up a good hockey player and team.
I have played hockey consistently for the past 19 years.
Oh, and I don't like the Corsi stat as a measure of puck possession.  🙂
Please ask Jack Mullet a question via a comment box below.