Gino Arcaro and the Blunt Talk Podcast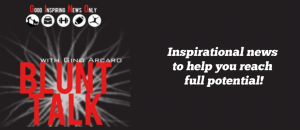 Gino Arcaro's fire comes through in about everything he writes and says, as in, "I believe we all have a potential soul of a lifter.  We are called to lift for life. We can lift ourselves. We can lift others. I have been lifting for 45 consecutive years, 100% natural.  I started lifting as an obese, dysfunctional 12-year old. Lifting transformed my life physically and mentally.  In 2001, I expanded my #BasementGym by opening a 24-hour commercial gym called X Fitness Welland Inc., currently in its 15th year of operation. I lift almost every day. It's part of who I am and will always be, but it doesn't define me."
With that, you're going to love the sample podcast down below, and tuning regularly to hear him on Hockey Talk Radio.
Click Here to learn more about Gino Arcaro and Blunt Talk.
Listen to a sample show segment by our featured host/s…
Each week we'll highlight a different Hockey Talk Radio show. Listeners also get to tell us which shows they like best! So comment often on their profile page, and we'll see that as a vote. Also, give us your impressions on the Listener Feedback page.