Only within the past few weeks have we put out the call for top hockey podcasters?
Yes, we'd just created an around-the-clock, all-hockey radio station, and knew then that hockey folks would love it.  Even early reviews are telling us that, with a pair of early listeners sharing the opinion that, "This is going to be big!"
Go figure, that one response came from a lady, and it was about ladies, too.  For, she described how many of the hockey moms she knows listen to AM hockey shows on their car radios on their way to and from work.  And she suggested that they're all going to prefer this new station, mainly because it's all-hockey talk, from early morning and on through the night.
The shows that initially committed on this hockey station are absolutely awesome, and so are they daring, what with their volunteering to take part in something that's totally new, and maybe even a ways outside the box.  For, let us tell you, that there were some podcasters who didn't respond to our earliest messages.  Once again, though, aaaaaah…  We're sure a number of them wanted to hide in the weeds, or not commit until they saw the project come to fruition.  If there's a problem with that, we need only refer to the old adage, "Snooze, you lose."  Ya, with the lineup we now have, we can be VERY selective from here onward.
Yup, that around-the-clock, all-hockey radio station is now a reality, in the form of Hockey Talk Radio!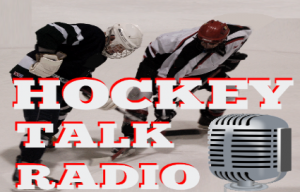 To be perfectly honest, Executive Producer, Dennis Chighisola, has said that he'd never gotten too much into the fan-based-type podcasts, where the hosts rant and rave about their favorite (or least favorite) hockey teams.  After having to listen to them so often as he's programmed, though, he says he's come to love them, and he's even become attached to the various personalities involved.  So, his guess is that new listeners will ultimately feel the same.
Of course, having been a long time hockey coach, Dennis' first love is hockey instruction, and that's what psyched him so much about this new endeavor.  With that, he's already enlisted a number of great specialists, who provide listeners with tons of tips — about skills, coaching, fitness, nutrition, and mental toughness.  Still, he's looking to add more of this ilk.
No, we're not done stacking the lineup yet, especially when it comes to recruiting more from the latter group.
Those on the goaltending side of the game are going to love the tips that will soon be coming from a specialty coach now working in Europe — his shows should stat airing very soon.  We're also going to be shortly joined by a guy considered to be one of the tops in American sports, with his area of expertise being a little difficult to explain right now.
Yes, this around-the-clock, all-hockey, online radio station is now a reality, and it deserves to be favorited for quick access.
Given a little time, we already know that some other kinds of upgrades are necessary.  We're also all ears, in hopes listeners give us their feedback.  We'll be carefully monitoring all the pages for comments, but this our Listener Feedback page meant exclusively for your ideas — from good to bad to ugly.
With all that, please give this new station a good listen, give us a good chance, and then think about becoming involved.
Yes, want to join our all-star show list?  For, if you have a podcast or ideas for a good one, we're willing to help you join our lineup — and we'll even try to help if you lack the technical know-how.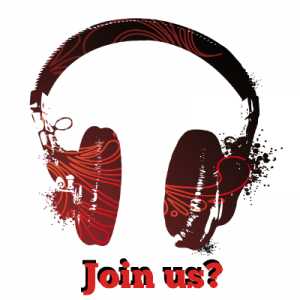 Want to join our all-star show list?  Just email Executive Producer, Dennis Chighisola.